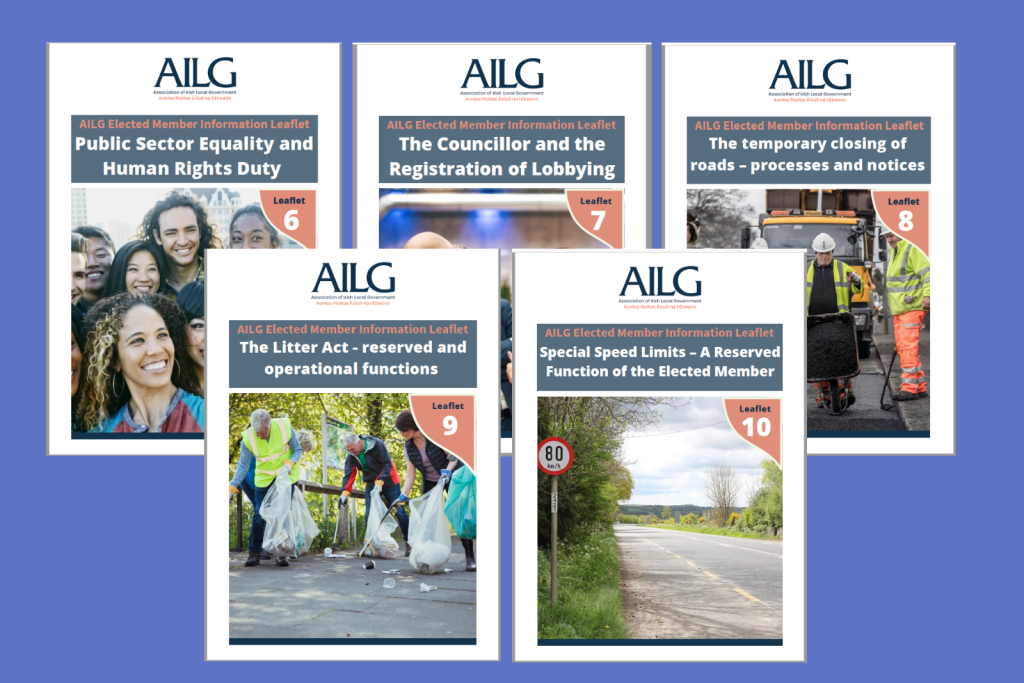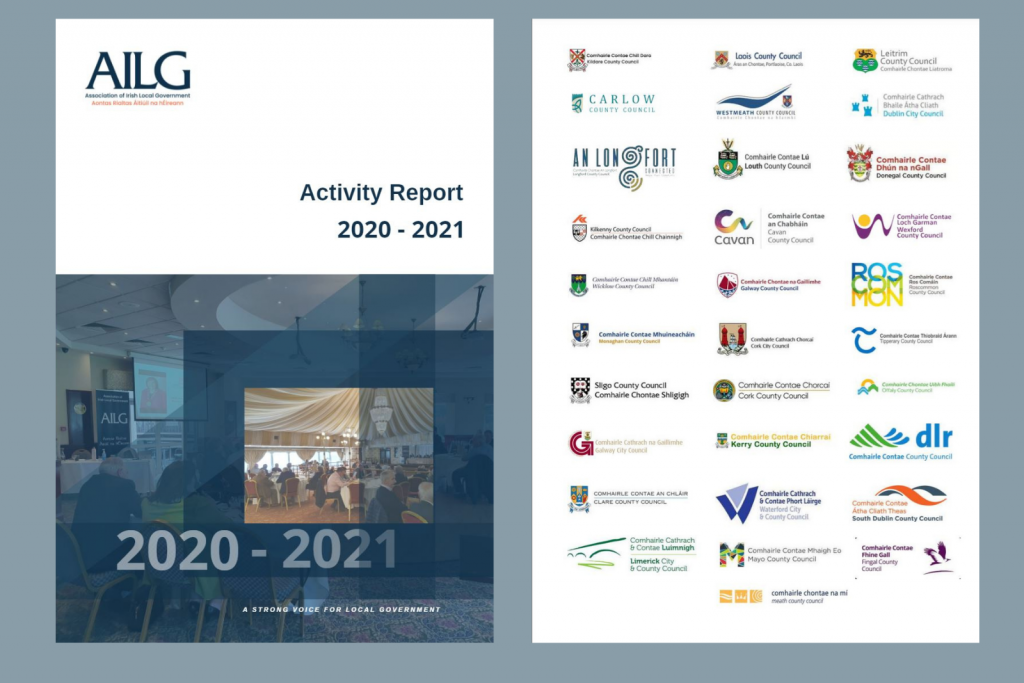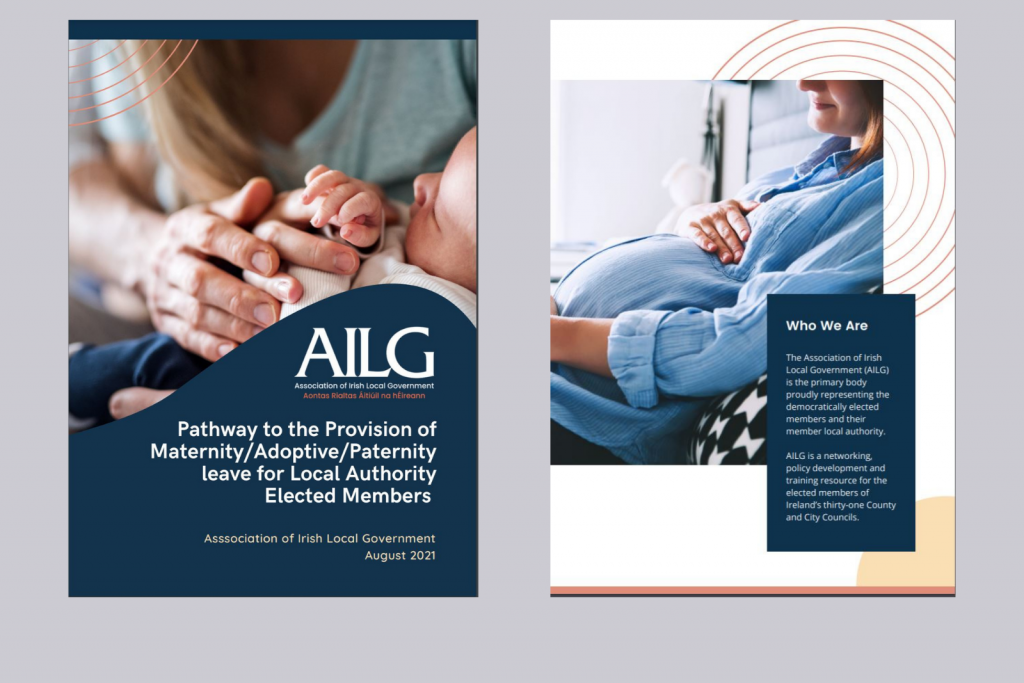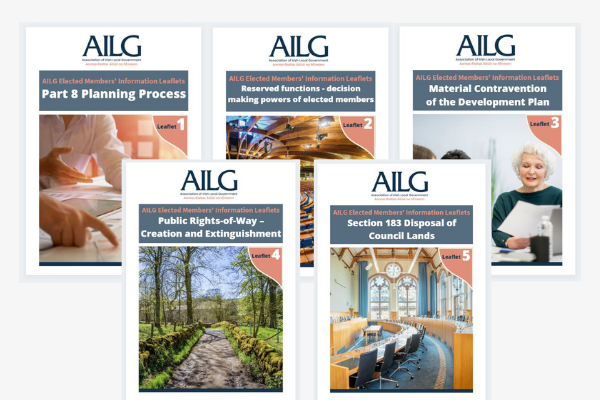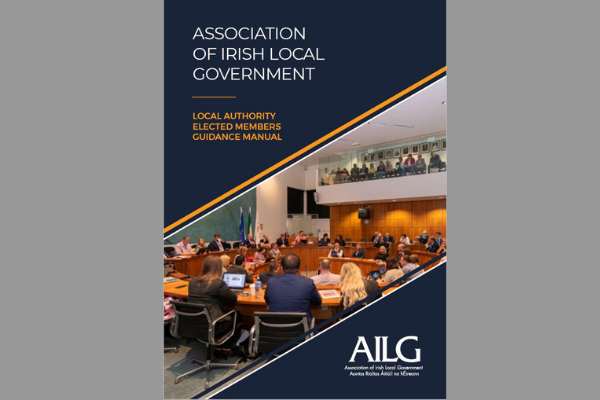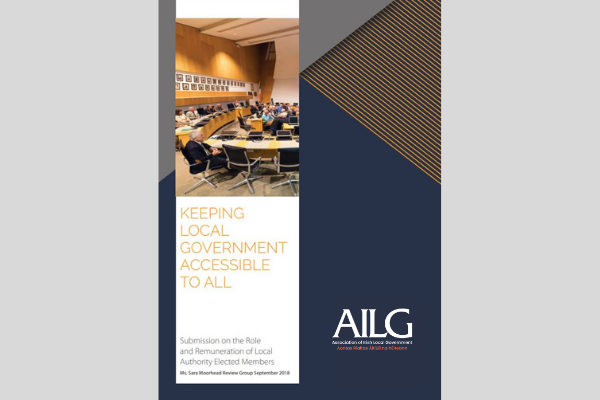 Policy & Research Development
One of the main priorities of the AILG is to continuously develop policy on local government areas that are important to our Elected Members. The Association has had consultation inputs on a wide variety of areas including Coastal Planning, Flooding, Governance & Ethics, Housing, Planning, Emergency Planning, Brexit, Irish Water, Roads and GDPR.
AILG Submission to CLRAE Monitoring Committee (2023)
Establishing Ireland's First Women's Regional Caucus – Successes & Learning from the First 18 Months
AILG Local Authority Elected Member Training Brochure 2023
AILG Annual Activity Report 2022
AILG Elected Member Information Leaflet 10 – Special Speed Limits
AILG Elected Member Information Leaflet 9 – Litter Act
Circular 07/2023 – Local Authority Home Loan Scheme (LAHL)
Circular PL 04/2023 – Temporary Time-Limited Waiver in respect of Development Contributions
Circular Letter: PGO 01/2023 – Land Development Agency Act 2021 – Part 9 Planning Condition – Delivery of Affordable Housing on Relevant Public Land and Part 7 Disposal of Relevant Public Land & First Refusal of LDA
Circular URDF 01-2023 – Urban Regeneration and Development Fund – Third Round of Funding Support
LG 09 2022 – Local Government (Maternity Protection and Other Measures for Members of Local Authorities) Act 2022
LG-07 2022 – Increases to Annual Renumeration of Elected Members
You can find all AILG media assets and Press Releases here.