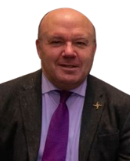 Liam Kenny is a strong advocate for the heritage of local democracy which has roots in the first County Council elections of 1899. He has spoken and written widely on how Ireland's pioneering County Councillors created a legacy which has benefited the Irish public to the present day. Liam has been Director of the Association of Irish Local Government and its predecessors for twenty-three years.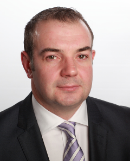 Tommy is a qualified accountant by profession and has a wide range of experience in local government having served as a public representative for 15 years. Tommy was a member of the working group for engagement with Local Authority Representative Associations working with the Department of Environment Community & Local Government on Local Government policy in relation to the Local Government Reform Act 2014. In July 2015, following a national recruitment process he was appointed co-director of the AILG.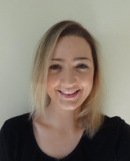 AILG Communications & Office Administrator
Elaine has a wide range of experience in Events, Sales & Marketing and the Tourism and Hospitality sector which has given her varied skills and the ability to work with many different types of people and build long lasting relationships with internal & external stakeholders. Elaine worked for Diageo at the Guinness Storehouse for the past 5 years prior to joining the AILG team in July 2020.